Site and Indicative Layout
Our indicative masterplan shows how we intend to make effective use of the site, balancing land for new homes with substantial areas of green and public space, walking and cycling routes, and infrastructure to serve the site.
The masterplan is informed by detailed site assessments and technical work – those surveys help us to identify the best way to use each part of the site. They include, for example, ecological and environmental surveys, a drainage assessment, and mapping of the existing services that run across the site.
This image (below) shows the indicative masterplan.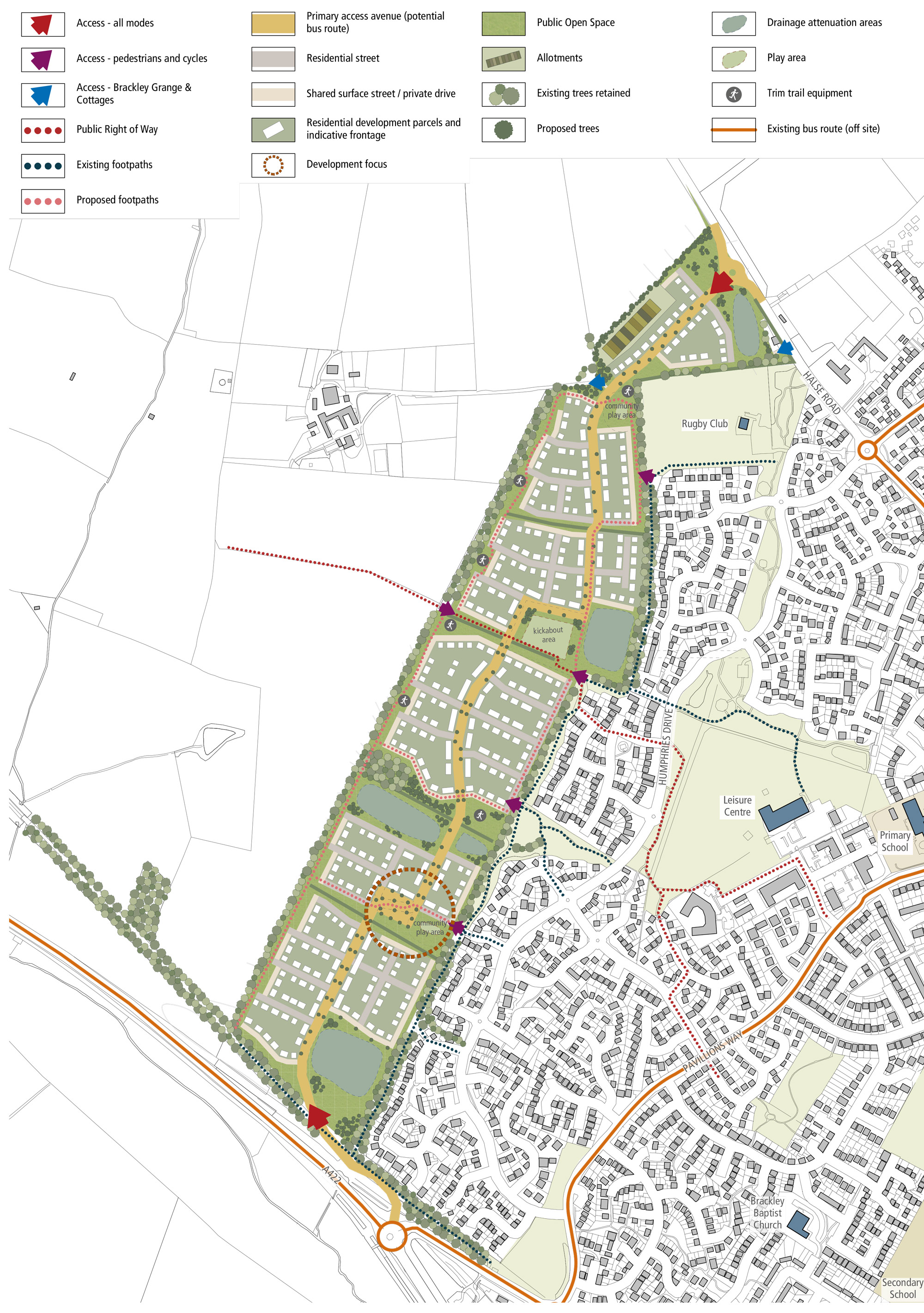 Indicative masterplan. Click image to enlarge Pinch to zoom
You can use the key to identify what is proposed to go where, from the new homes and new access to the A422, through to the new allotments and proposed 'green corridors' that stitch the site into the town.
This masterplan is also the main image you can use for giving us specific comments and feedback (see more on the 'Have your say' page).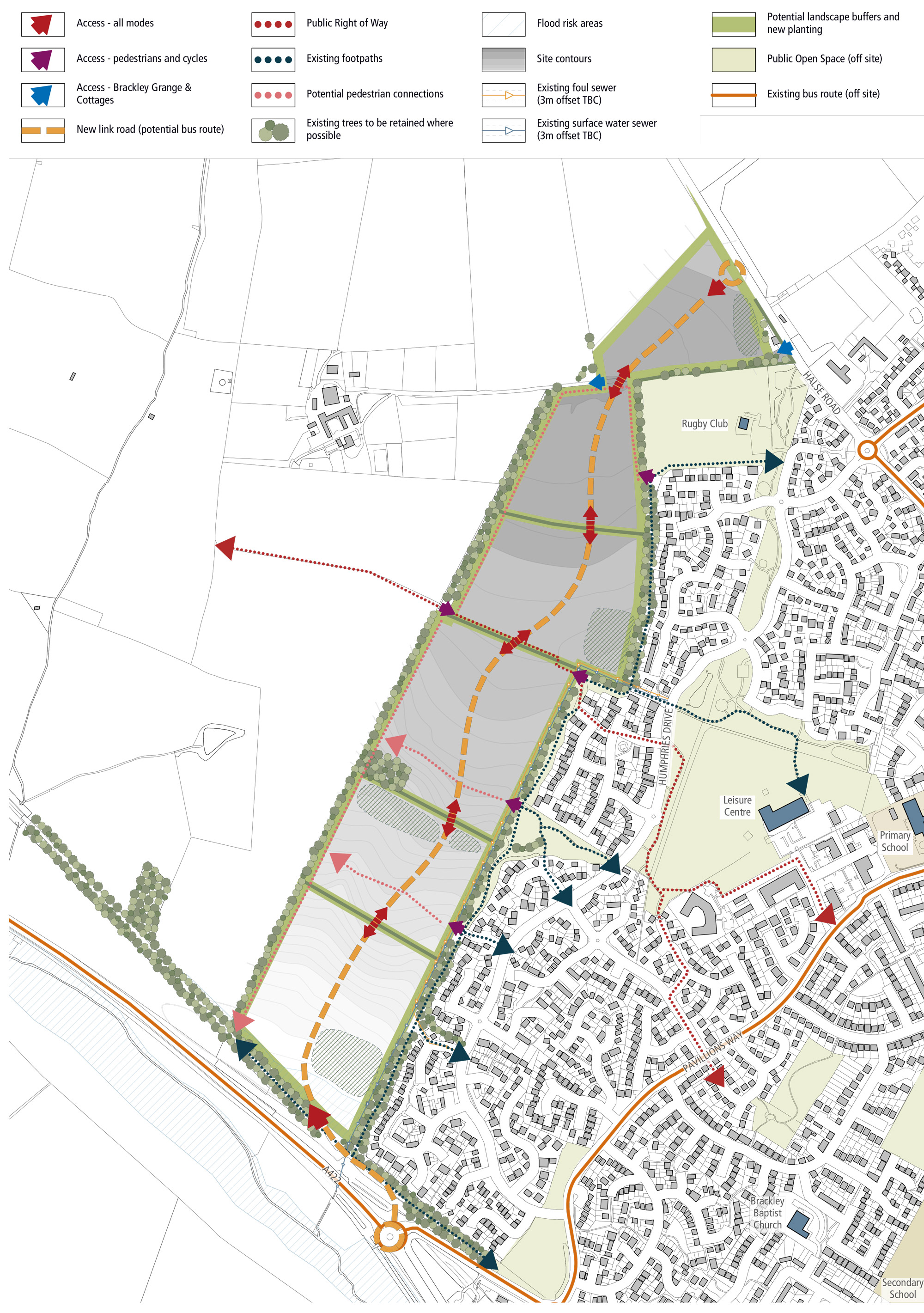 Indicative constraints and opportunities plan. Click image to enlarge Pinch to zoom
Key documents and downloads
Click here to download documents and information: