Our feedback map
The public consultation has now closed.
We are considering all feedback provided during the consultation ahead of submitting a planning application to South Northamptonshire Council. Further information here
During our consultation, people were able to leave feedback via our Consultonline service. People left pins on a map alongside comments, enabling feedback under different headings to be attached to specific locations. All comments left on the Consultonline map are being taken into account alongside the other feedback we received via the questions in our feedback form.
View Feedback Map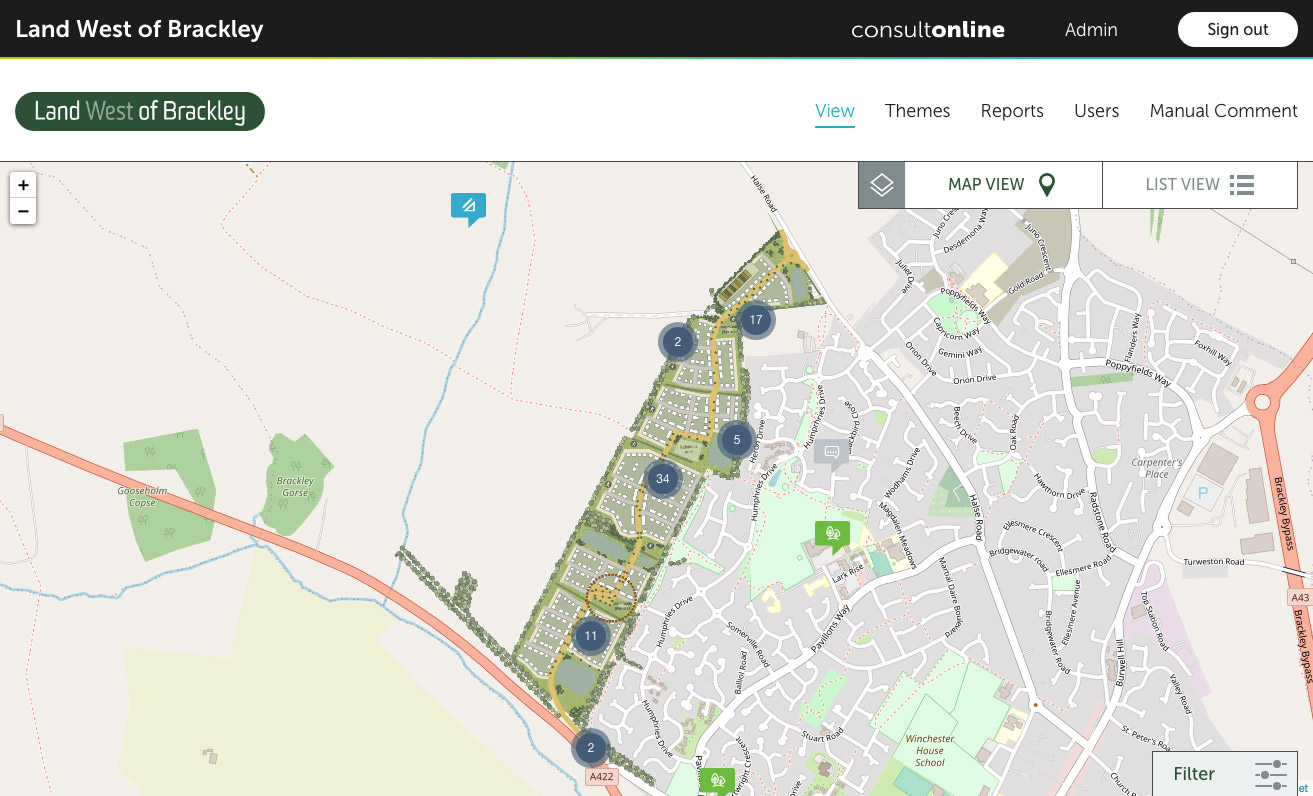 Key documents and downloads
Click here to download documents and information: